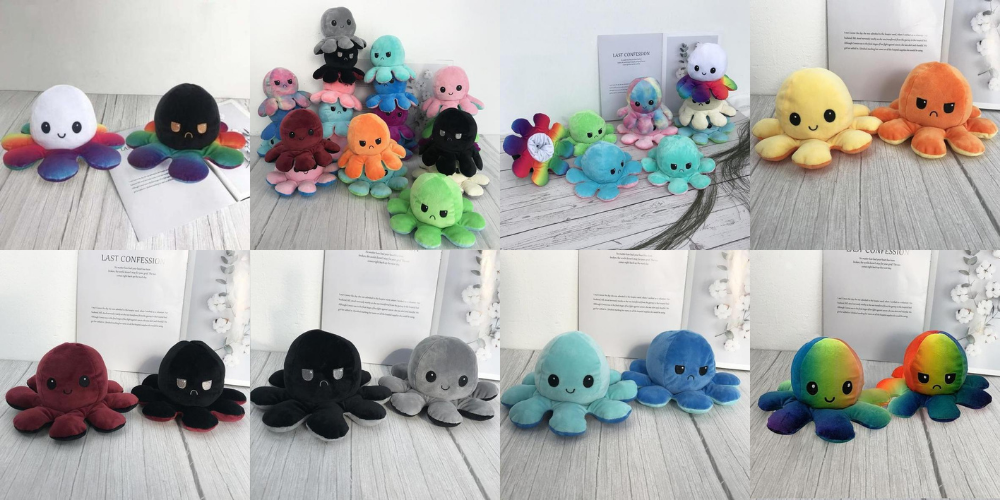 How People Are Using The Octopus Plush Toy to Express Their Emotions!
If you've ever needed an easy way to show someone how you are feeling, these adorable octopus toys may just be the perfect match for you!
If you've used TikTok in the past few months, then you'll know that these cute plushies have been a hot topic in the E-Commerce market. These precious stuffed toys don't just add cuteness to your environment, they also help significantly when it comes to expressing your emotions. The Reversible Octopus Plush Toy from Octopus Mood Toy has two sides for users to choose between, one happy, the other, angry. Just got that promotion you've been waiting for? Flip it to the happy side! Did your 12-pack slip out of your hands and smash on the floor? Go inside out with the angry side! No matter how your day went, express yourself with these stellar toys. 
These lovable plushies have taken the Social Media world by storm, raking in hundreds of thousands of views and likes. Amazon sales of the cute reversible toys skyrocketed, placing these little guys at a #1 Best Seller in the Toys & Games category. Without voicing a single word or thought, users can easily put their emotions on display for any peers or colleagues around them. With massive popularity on TikTok, these toys have shown there ability to set market trends, and that they're here to stay! 
Find yourself losing track of time while playing with this adorable cuddler! These toys are the perfect product to give you that warm-hearted smile after a long day at the office. Adults and Kids alike will adore this sweet toy, and will give them a unique way to display their emotions. 
The Reversible Octopus Toy may just be a new source of support you didn't know you needed. Even if it isn't, it makes for the cutest home addition available on the market!
This TikTok influencer can't stop taking selfies with her lovable cuddly plush friend! 
Interested? Click the Box Below to Shop Now!