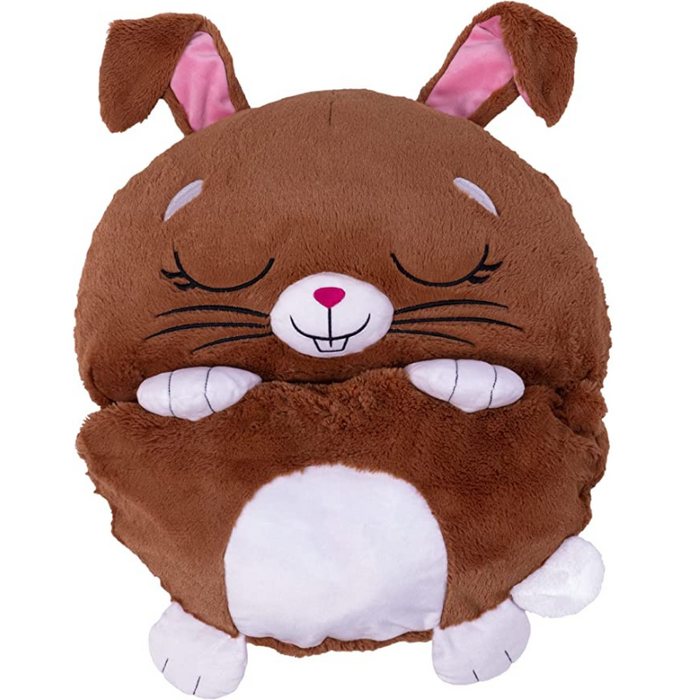 All Season Cute Pillow & Sleepy Sack | Portable and Foldable, Lightweight Sleepy Slack
Visitors are browsing our store
Hurry! this special sale ends in
In Stock

All Season Cute Pillow & Sleepy Sack is perfect for both kids as well as adults as it works as soft toy and also as pillow, you can use it during nap time or on sleep overs.
It can be easily folded and carried anywhere and it is made of ultra soft and comfortable material making it more cozy while sleeping. It can be easily washed as well.
 Highlights : 
EASY TO STORE & TRANSPORT: This Pillow & Sleepy Sack features an easy to carry design foldable design, simply roll up and tuck the lounger inside the pillow part. Can also be used as a pillow when not extended
MADE WITH PREMIUM MATERIALS: Our pillow and sack  are made of plush and soft touch fabric, 100% Polyester. Lightweight fabric that is soft to touch, finely stitched.
GREAT GIFT FOR CHILDREN: Looking for a perfect gift and tired of the usual toys and clothes? This pillowcase will surely be a crowd pleaser with its eye catching design and practical function. An exciting present for Christmas, birthdays or for any occasion!