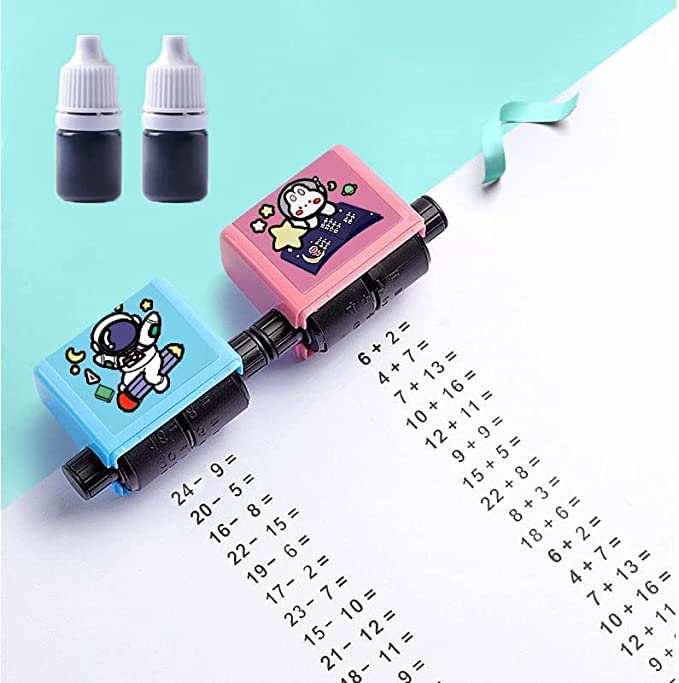 Digital Smart Math Roller | Student Math Practice Toys
Visitors are browsing our store
Hurry! this special sale ends in
In Stock

HIGHLIGHTS :
Digital Teaching Stamp: Addition,Subtraction,Multiplication & Division Math Stamp, addition and subtraction within 100, can be adjusted flexibly, a fun and meaningful gift for your child!


Efficient and fast: Rotate and adjust column types, you can adjust 10 different queue sides. , you can quickly prepare math problems for your child at home. You can quickly complete the quiz simply by scrolling through the math questions.


Math model: free choice, 10 different queue modes can be adjusted to meet all addition, subtraction, multiplication & Division numbers from 1-100. Develop children's logical calculation ability.


Easy to carry: This addition and subtraction math stamp is small and exquisite, it can be reused many times by adding ink, the stamp is clear, and it will not fade after drying.


Variants :

Option 1 - 2pc (Addition & Subtraction)

Option 2- 2pc (Multiplication & Division)

Option 3- 4Pc (Addition, Subtraction, Multiplication & Division)