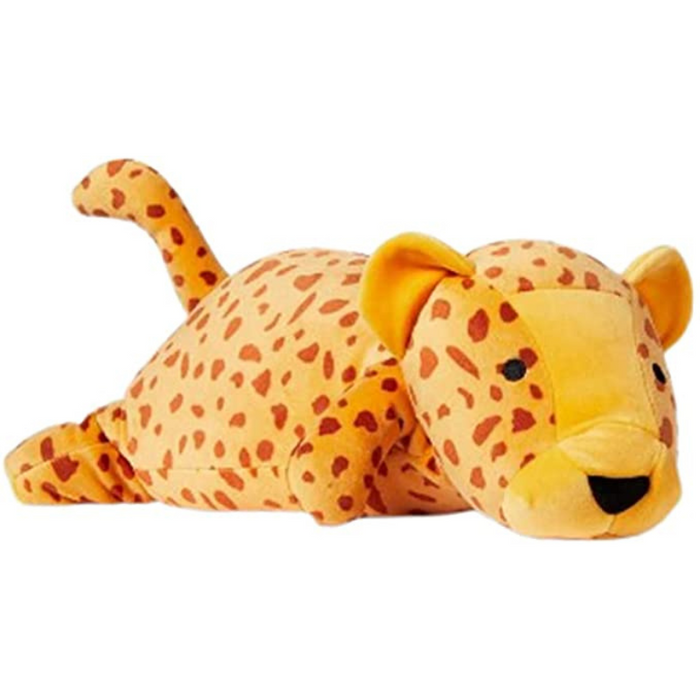 Weighted Stuffed Animals Plush Toys
Visitors are browsing our store
Hurry! this special sale ends in
In Stock

Weighted Stuffed Animals Plush Toys is designed in different animals shapes with weighted plush, these are super soft and comforting and are huggable too. It is stuffed with PP cotton making it a convenient pillow as well. It can be easily carried for sleepover and is easy to wash as well.
Highlights:
PREMIER PLUSH: Made from huggable materials that meet the highest international standards, mother-to-child grade materials, skin-friendly, durable, washable construction for easy cleaning, that stays soft even after countless hugs, bedtime cuddles, and playtime adventures. It is filled with high-quality soft pp cotton, super soft and flexible, and Neatly routed, excellent workmanship, Adopt professional and meticulous internal wiring technology, it can be used for many years without damage.
Comfy & HUGGABLE : If you have a child who loves to cuddle plush toys, don't miss this toy, it will surprise you, It's Great size for kids! and just an armful for children. perfect for little hands and arms to snuggle. it is soft and comfortable, not scratchy, No matter how the child treats it, the Fibers do not stick out. Very relieve pressure, great for squeezing, and it's cuddly. Make children feel more secure.
Perfect Gift: Cute and unique dinosaur shape, let children like it very much, It is suitable for boys and girls.It's great as a sweet gift for kids birthdays, Christmas, Valentine's Day, Thanksgiving Day, Children's Day and other anniversaries. It can even be used as a pet toy, it is so soft and fluffy, that dogs can use it to train their teeth and become a toy companion for dogs, No matter how the dog bites the toy, the cotton will not come out, very chewy and durable.
Perfect bedtime companion: Many kids are in the stage of complete obsession with dinosaurs. this lovely super soft plush toy to snuggle with in bed at night or at nap time. It's soft and durable enough to let Dinosaur weighted stuffed animals keep with kids while kids sleep. The plush toy is very soft and cute, great for hugging and squishing
Suitable for all ages : It is very suitable for all ages who like plush toys, the size is neither too big nor too small, and it is very suitable for carrying around, Apply to the living room, office, crib, car, and any place you like! Amazing cuddle buddy and a perfect gift to get someone!