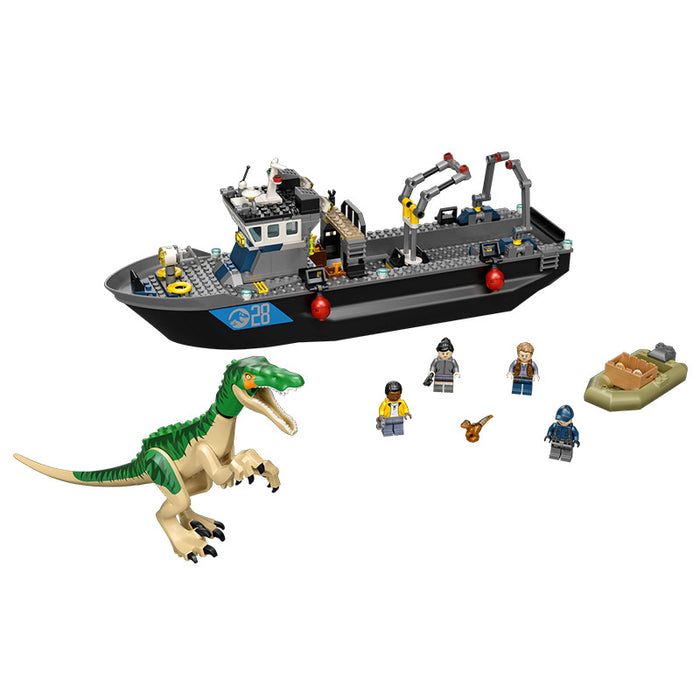 Jurassic World Dinosaur Toys For Kids
Visitors are browsing our store
Hurry! this special sale ends in
In Stock

Jurassic World Dinosaur Toys For Kids is perfect for any little one who loves dinosaurs. 
Kids will enjoy hours of Imaginative play with realistic-looking dinosaurs in indoor and outdoor settings
 made from eco-friendly ABS plastic it's safe for your child to play with. This toy is also perfect for children learning about dinosaurs and prehistoric times, it is also fun to play with. The PBS plastic material is durable and will stand up to lots of play.
2022 Jurassic World Dinosaur
Tyrannosaurus Baryonyx
Transport Ship Escapes
Building Block Bricks
Toy for Children Gifts
Material: Eco-friendly ABS plastic.
Harmless to Children's health.